Products with 'workplace hazard' keyword
ERG035
*** New occupational health and safety laws came into effect on June 1, 2018. The OHS resource below may not have been updated to reflect the current legislation. For more information on the new requirements, visit
OHS changes.
***
It is important to realize that environmental conditions can have a bearing on your personal safety and your ability to work effectively.
YW002
A tip sheet for parents of young workers.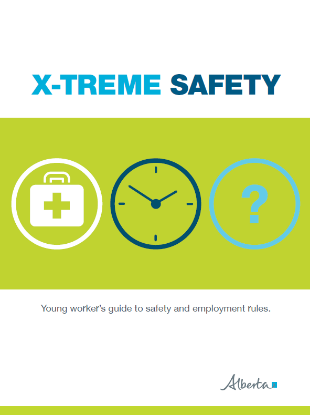 YW009
This handbook for young, inexperienced workers is packed with information about the newest occupational health and safety regulations, rights and responsibilities. Through personal stories, quizzes and checklists, youth gain the information they need to contribute to working in a safe, healthy and fair work environment.