Supervisor roles and responsibilities handbook and more.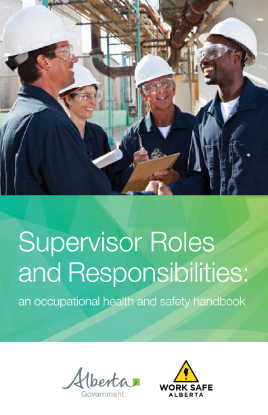 BP020
*** New occupational health and safety laws came into effect on June 1, 2018. The OHS resource below may not have been updated to reflect the current legislation. For more information on the new requirements, visit
OHS website.
***
Explains the roles and responsibilities of a supervisor, includes references to related legislation.
PUBLISHED: March 2015