Supervisor roles and responsibilities handbook and more.
LI010
Introduces OHS legislation with a focus on what supervisors need to do to comply with the law.

UPDATED: March 2023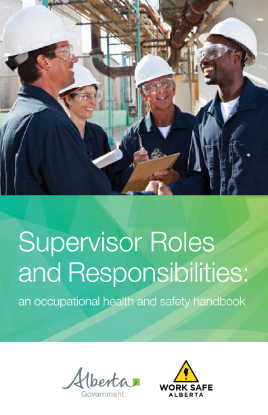 BP020
***This resource is not yet updated with the current legislation. For information on the latest requirements, visit
OHS legislation changes
.***
Explains the roles and responsibilities of a supervisor, includes references to related legislation.
PUBLISHED: March 2015