Resources for Alberta electric utilities.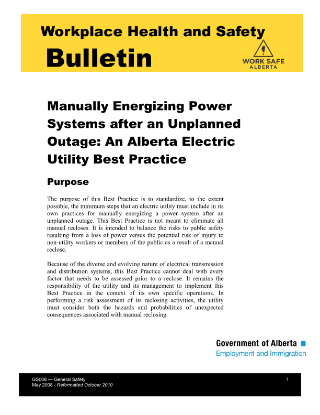 GS008
*** New occupational health and safety laws came into effect on June 1, 2018. The OHS resource below may not have been updated to reflect the current legislation. For more information on the new requirements, visit
OHS website.
***
Lists the standard minimum steps an electric utility must include for manually energizing a power system after an unplanned outage.
UPDATED: October 2010