Organized alphabetically A-Z or Z-A by title.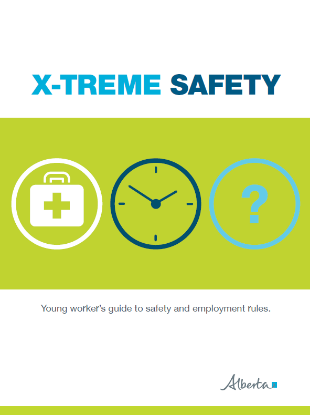 YW009
***This resource is current to February 2019. For information on the latest OHS requirements, visit
OHS website
.***
A handbook for young, inexperienced workers includes information about the newest occupational health and safety regulations, rights and responsibilities. Includes personal stories, quizzes and checklists.
UPDATED: February 2019
To Order Copies
PTR001
Additional violence prevention plan components required for retail fuel outlets and convenience stores - poster (size 11" x 17").

PUBLISHED: June 2018
PTC002
Working? know your rights – Occupational Health and Safety Folded cards are 56mm x 90mm (2 1/4" x 3 1/2")

PUBLISHED: March 2019