Products with 'central processing' keyword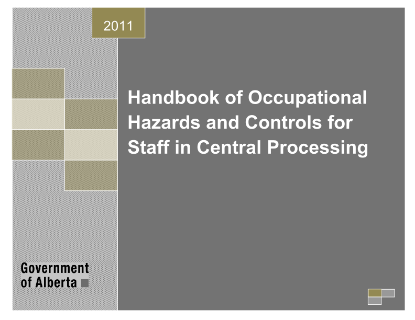 HC028
*** New occupational health and safety laws came into effect on June 1, 2018. The OHS resource below may not have been updated to reflect the current legislation. For more information on the new requirements, visit
OHS website.
***
Addresses hazards and controls for workers in Central Processing, also known as Central Supply or Central Sterile Supply.
PUBLISHED: January 2011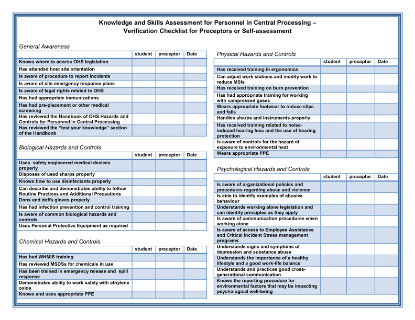 HC029
*** New occupational health and safety laws came into effect on June 1, 2018. The OHS resource below may not have been updated to reflect the current legislation. For more information on the new requirements, visit
OHS website.
***
Knowledge and Skills Assessment for Personnel in Central Processing – Verification Checklist for Preceptors or Self-assessment.
PUBLISHED: January 2011