Products with 'dental' keyword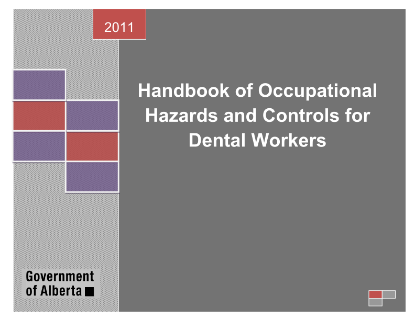 HC008
*** New occupational health and safety laws came into effect on June 1, 2018. The OHS resource below may not have been updated to reflect the current legislation. For more information on the new requirements, visit
OHS website.
***
This document focuses on hazards and controls in dental offices and clinics.
PUBLISHED: July 2008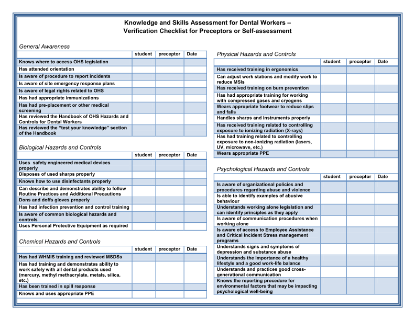 HC009
*** New occupational health and safety laws came into effect on June 1, 2018. The OHS resource below may not have been updated to reflect the current legislation. For more information on the new requirements, visit
OHS website.
***
Knowledge and Skills Assessment for Dental Workers – Verification Checklist for Preceptors or Self-assessment.
PUBLISHED: July 2008
RAD008
Discusses personal radiation exposure monitoring using dosimeters and lists effective dose limits.

PUBLISHED: June 2019