Products with 'perchloroethylene' keyword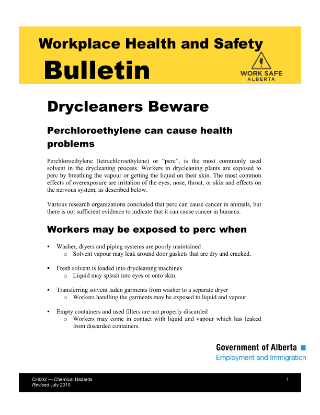 CH002
*** New occupational health and safety laws came into effect on June 1, 2018. The OHS resource below may not have been updated to reflect the current legislation. For more information on the new requirements, visit
OHS website.
***
Health risks associated with perchloroethylene or "perc" exposure and suggested controls.
PUBLISHED: June, 2010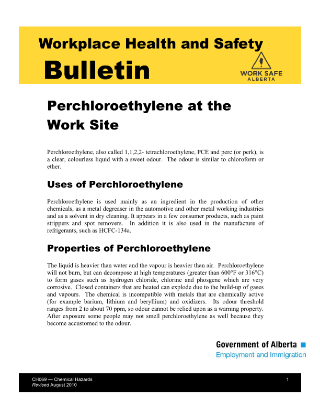 CH069
*** New occupational health and safety laws came into effect on June 1, 2018. The OHS resource below may not have been updated to reflect the current legislation. For more information on the new requirements, visit
OHS website.
***
Lists properties and health effects of perchloroethylene. Discusses medical monitoring, protective controls, and possible substitutes.
PUBLISHED: August 2010