Products with 'toxins' keyword
CH063
***This resource is current to April 2010. For information on the latest OHS requirements, visit
OHS website
.***
Lists types of coal and health risks. Discusses medical monitoring and suggested protective controls.
PUBLISHED: April 2010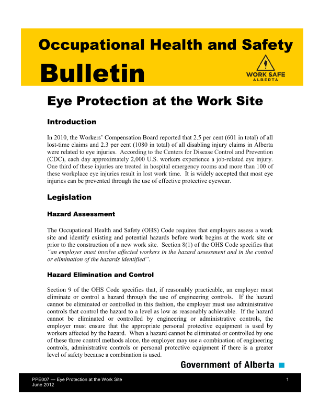 PPE007
***This resource is current to June 2012.
For information on the latest OHS requirements, visit
OHS website.
***
Discusses hazards that could cause eye damage and lists controls to protect the eyes.
PUBLISHED: June 2012